On the first Sunday of the festival we will be taking the EJC to Newark! The festivities will start at the Riverside with a colourful parade over the river, past the Castle and on to the Market Square.
Preparations are being made for a wonderful afternoon of circus and music. Local cafes and bars will stay open to ensure we have food and drink. Whilst here we hope visitors will take the chance to view the local architecture and historical features.
Once the light goes down there will be a fantastic fire show down by the Riverside with the castle facade as a dramatic backdrop. We hope it will prove to be a magical show!
The whole day is free and open to everyone to attend, so whether you are attending the EJC or just coming to Newark for the day, we hope that you will be in for a real treat!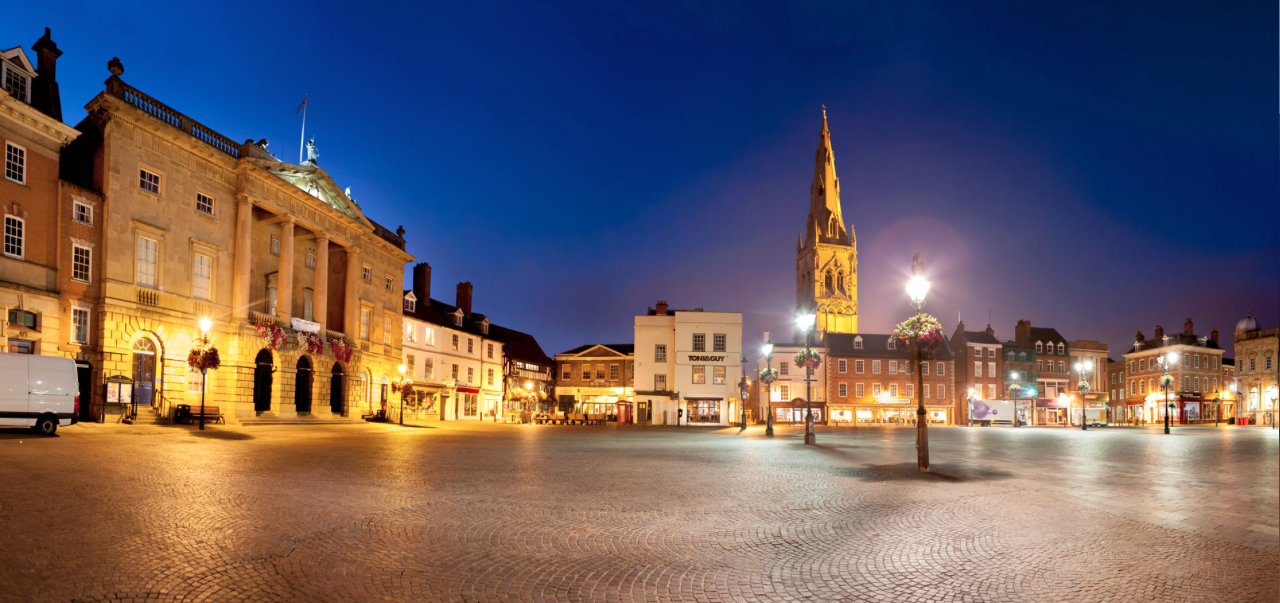 We have been working closely with both Newark Town Council and Newark & Sherwood District Councils to organise a fun day out for local towns people and all of us at the EJC. 
Programme

Buses will start to take people to Newark from 1pm. Go to Blue Gate to get on one of them. They are running loops to Newark and back so that we can get everyone there. Please don't all try to catch the last bus! The buses will drop you off at the Riverside. This is where the parade will start from, however if you are in town early, why not have a look around the town, visit the market or buy some lunch?

Parade, will start at 3pm from the Riverside and wind its way round to the Market Place. We have some strict time restrictions in place so the parade needs to be finished by 4:30pm! 

Entertainment, whilst in the Market Place there will be public entertainment throughout the afternoon, music by local artists, groups and circus performances by Tamzen Outings Box and Lost in Translations 'Hotel Paridiso'.

Local Shops, several of the local shops and cafés are joining in the fun and offering us discounts, look for the gnome picture in their windows to see who is supporting the event.

Artisan Market there will be market stalls, please take a look around and maybe buy a trinket or two.
Early Buses back to EJC, if you need to get back to site early and don't mind missing the Fire Gala show in town then there is an opportunity to come back to site at 7pm. 
Fire Show, the awesome fire show will be down at the Riverside where we started and is due to start at around 8:45.
Late Buses back to EJC, will be at 10pm to wind up the Newark day out.