Whilst you are enjoying your holiday to the EJC you might fancy a bit of off site exploring or adventure. We have put together a few suggestions for things that you might like to see and do.
Newark is the closest town but Southwell is not too far and is brimming with history. Local cities are Lincoln and Nottingham both filled with interesting sights and activities. If you want something more rural be sure to visit the Sherwood Forest Visitors Centre or Sherwood Pines for some off road cycling.
There are lots of lovely areas to visit in Nottinghamshire and Lincolnshire.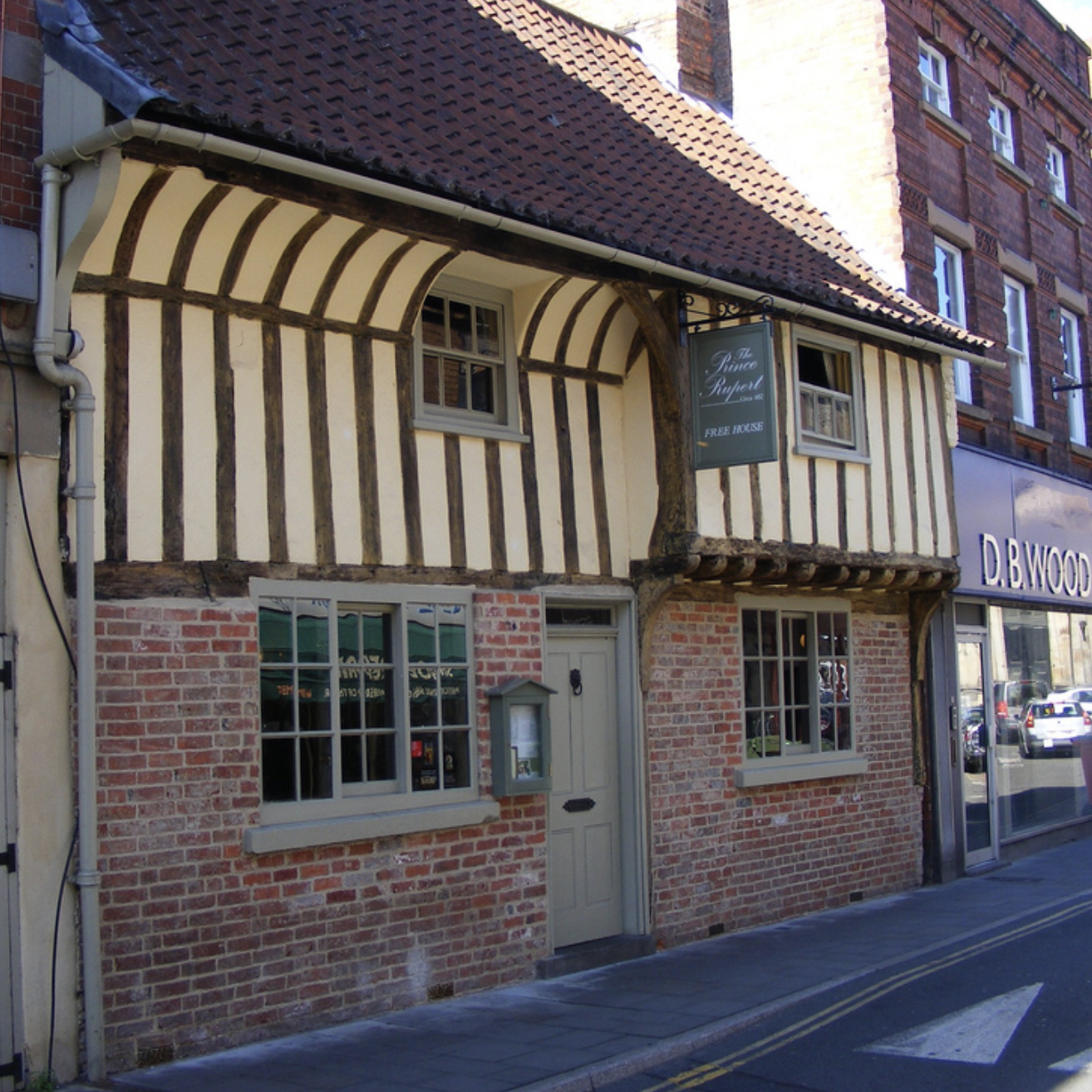 Newark is the quintessential English market town, providing visitors with an experience of English history through the ages.  Overlooking the River Trent, the town is home to many historic attractions including the National Civil War Centre, the UK's only museum dedicated to telling the story of Britain's deadliest conflict with its exciting exhibitions, interactive displays and town trails. Newark is also famous for Newark Castle which witnessed the death of 'bad' King John in 1216. The battlements, dungeons and King John exhibition bring history to life at its stunning riverside location from where river cruises operate.
Newark also boasts a thriving cobbled market place, with the backdrop of its picturesque Georgian Town Hall. Markets are held on five days of the week with a wide range of stalls including fruit and vegetables, clothes, bread and cakes, soft furnishings and memorabilia.  If you want to relax, Newark offers a tempting array of independent shops, cafes, boutiques, eateries and historic pubs, providing much to discover and explore throughout the town.
If you're a keen cyclist or want to explore Newark and Sherwood on two wheels, you can check out the area's cycle routes here.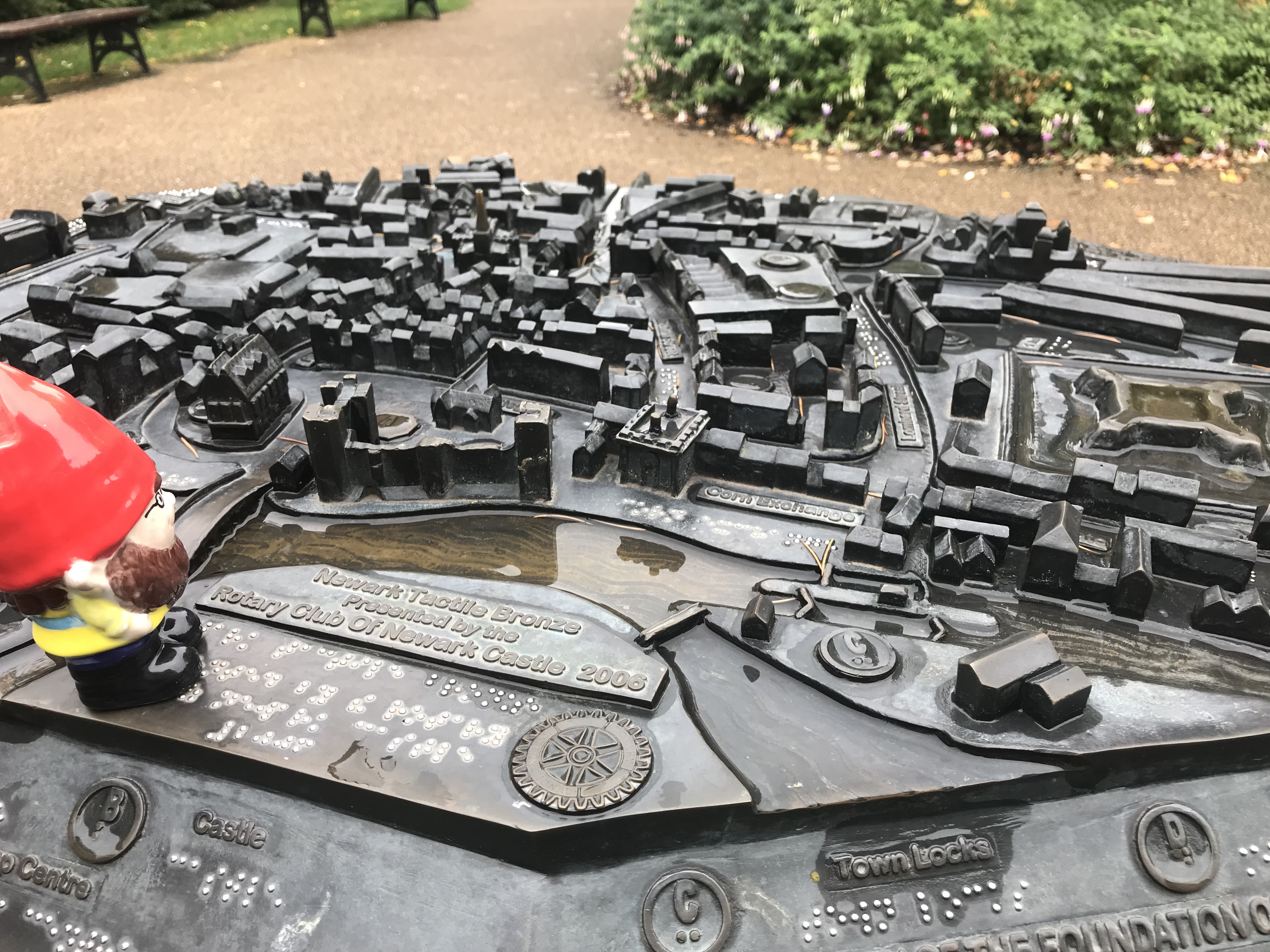 Just along the road from the Showground is the Newark Air Museum, it is literally next door so you will be able to walk to it.
The air museum is located on part of the former World War Two airfield of RAF Winthorpe, close to the Nottinghamshire and Lincolnshire border. Aviation heritage has been at the centre of the historical site for more than forty five years. The aircraft, helicopters, aeroplanes, aero engines and aviation exhibits are sited partly on leased land next to the Newark Showground and owned land . Very little remains of the original wartime buildings and what remains of the original runways are no longer fit for use.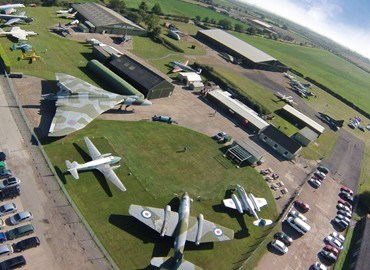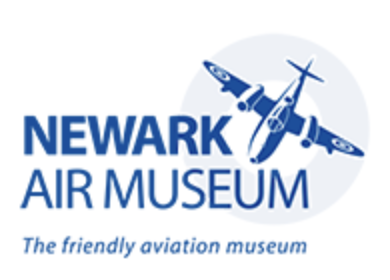 If you are a history buff you might fancy a trip around the National Civil War Centre.
Newark played an important role in the story of the English Civil War as a Royalist stronghold with a strategic position at the crossroads of the Great North Road and the Fosse Way. At the National Civil War Centre, you can immerse yourself in Britain's deadliest conflict and explore this richly dramatic time in British history. Witness stories of gunpowder, plague and plot as you walk through the fantastic galleries and dress up in the costumes of the period.
Newark's Civil War history also spills out of the museum and runs through the streets of the town with the National Civil War Trail, an immersive augmented-reality app that places you in the midst of the siege-torn town. Experience Newark through high quality film clips on your mobile or tablet as you follow a series of information boards across key locations. You can download the app in advance of your visit.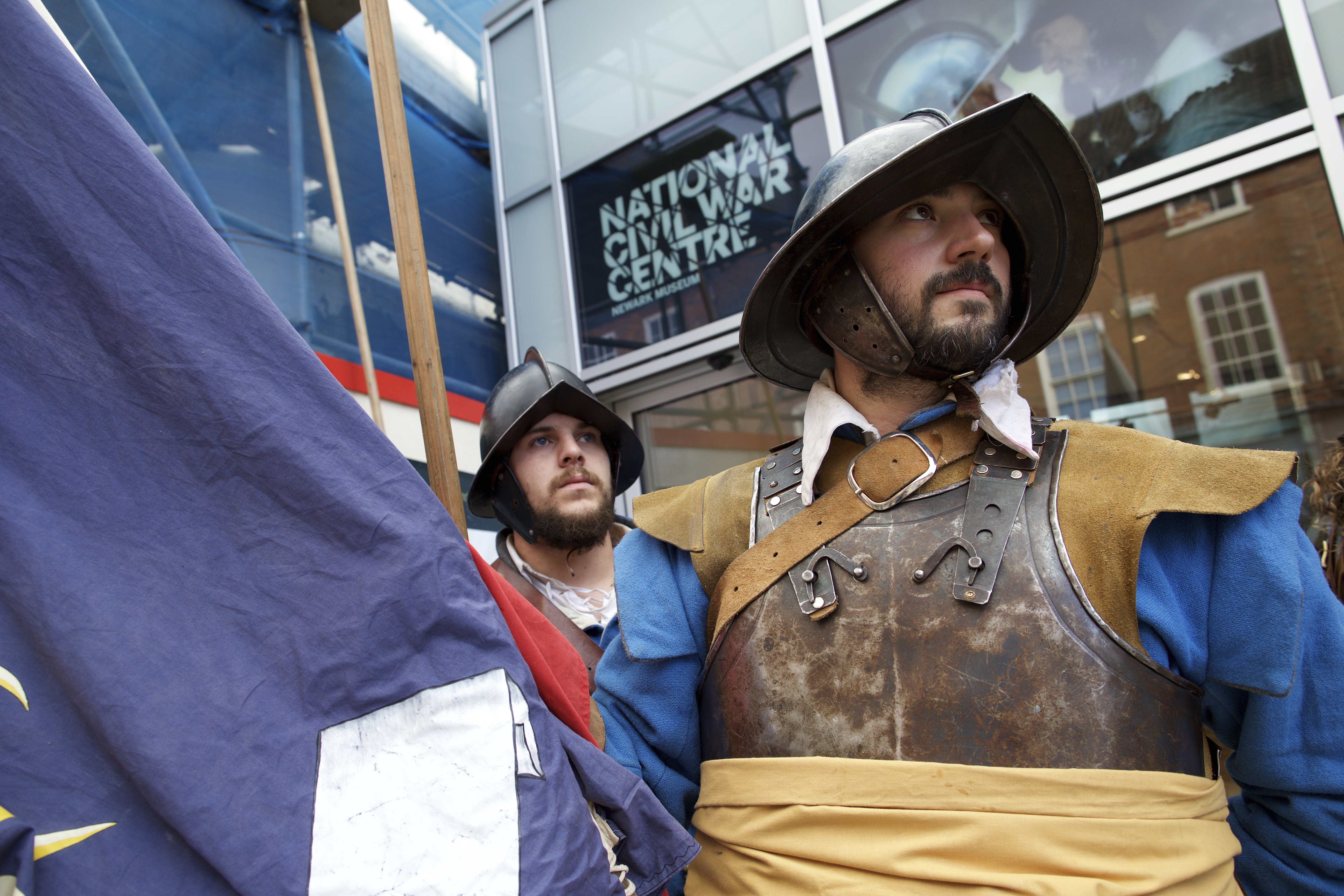 Less than 20 miles from Newark is the world-famous Sherwood Forest, known for its ancient woodlands, outdoor activities and the legend of Robin Hood. Sherwood Forest offers something for everyone with its beautiful country parks, activity centres, villages and natural wildlife habitats. Visit the new RSPB Sherwood Forest Visitor Centre, where you can buy refreshments and souvenirs if you wish, before exploring the various forest trails. Just a short walk away is the charming town of Edwinstowe where you can while away your time visiting the shops, pubs and tearooms. Every August, Sherwood Forest hosts the world-famous Robin Hood Festival which is enjoyed by thousands of visitors from all over the world.
Also nearby are the old ducal seats of Rufford Abbey Country Park and Thoresby Park which you can explore on foot or by bicycle. Rufford Abbey, a 12th century Cistercian monastery, is now an ideal place to explore with its 150 acres of tranquil woodland, meadows and gardens, outdoor art, boating lake and adventure play area. There is also much to see and do at Thoresby Park, from the walled garden, military museum, paintball and airsoft, bicycle hire and leisurely walks around the estate.  The courtyard, which was once the estate's stables, now houses a wide range of unique shops and artist workshops where you can browse clothes, crafts, homeware and jewellery.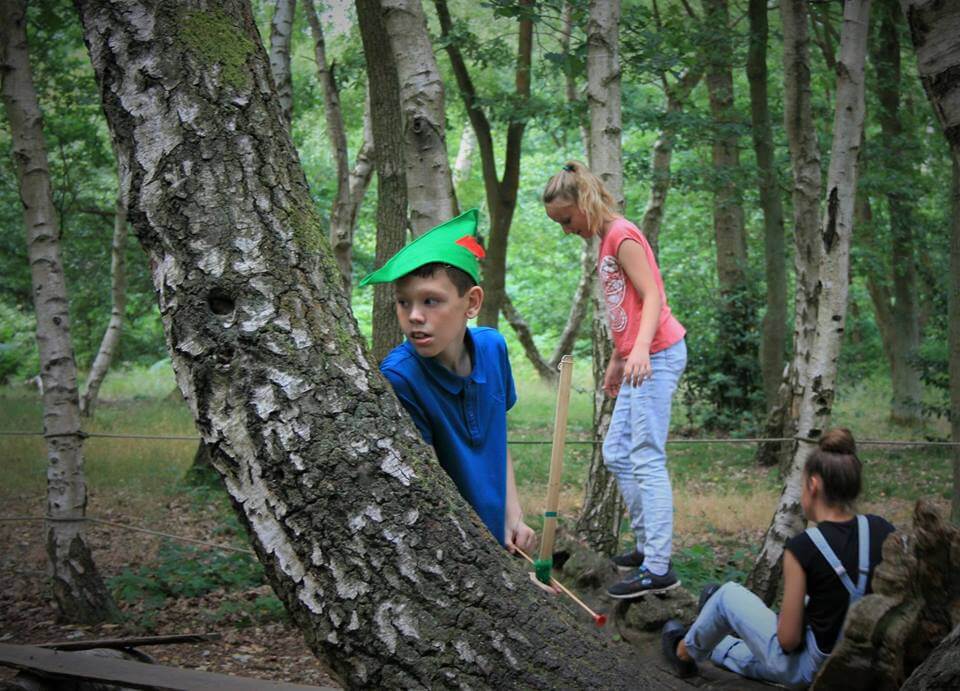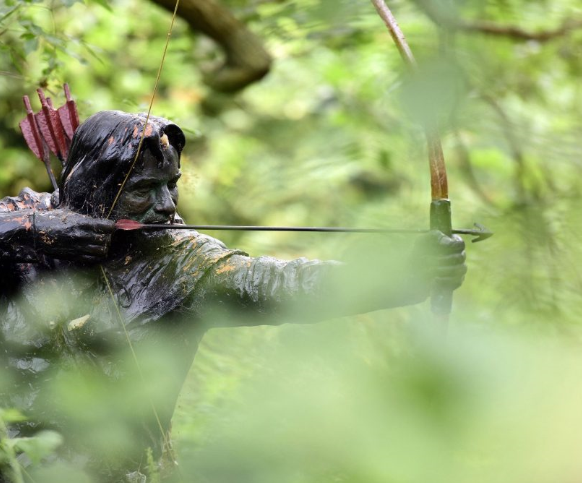 Often referred to as 'the jewel in Nottinghamshire's crown', Southwell is approximately 20 minutes' drive from Newark. It is perhaps best known for its magnificent Minster which dates back to Norman times. Thanks to its unique 'pepperpot' twin towers, it can be seen for miles around.  It also features a beautiful Chapterhouse containing the famous Southwell Leaves – arguably the finest examples of foliage sculpture in the country. In the extensive grounds are the recently restored ruins of the original Archbishop's Palace, a fine garden and the majestic State Chamber where Archbishops through the ages met with their advisers. 
The town of Southwell itself is filled with a variety of elegant architecture in the form of Prebendal houses and the historic Saracen's Head Hotel where King Charles I spent his last night of freedom. There is also the manor house on Burgage Green where Lord Byron lived as a young man and a market square which hosts a lively market every Saturday.
A short distance away from the centre of Southwell is The Workhouse, owned by the National Trust. It dates back to 1824 and is the finest example of its kind still in existence. Within the austere interior, visitors can experience the harsh way of life endured by the Victorian poor as well as seeing a range of exhibitions associated with this period.
On a lighter note, Southwell also boasts a top class Racecourse and many charming independent shops, pubs and eateries.  It is also famous for being home of the original Bramley apple tree and affectionate references to this can be seen throughout the town, including a commemorative stained glass window in the Minster.  Southwell is a place you will be delighted to discover and explore, whatever your interests.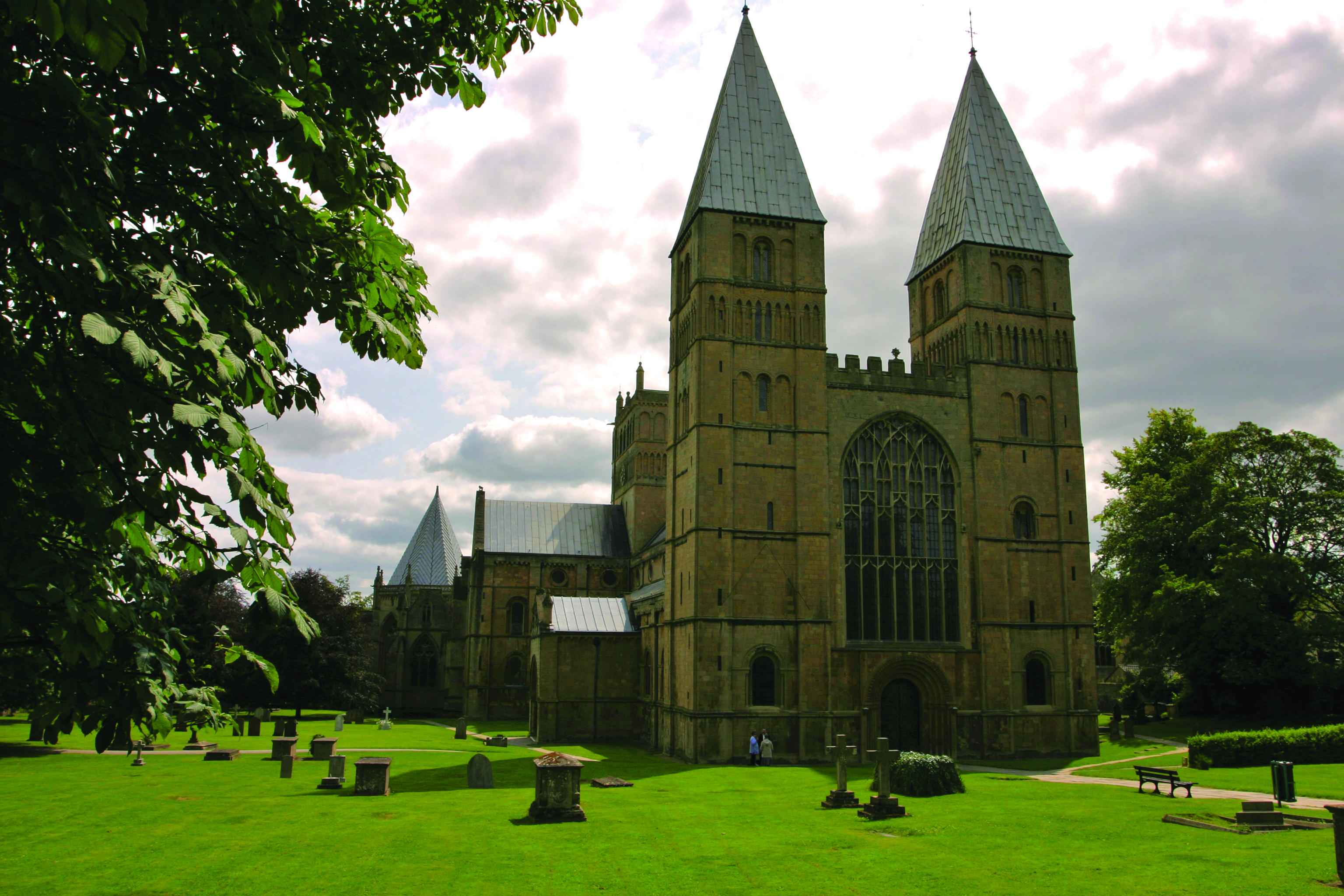 Lincoln is about twenty five minutes from the EJC: offering an experience rich in history combined with independent boutique shopping, great arts and culture and a wealth of places to eat and drink.
The city is easily walkable for visitors with good mobility - the main shopping and tourist area stretches from St Marks Shopping centre in the south up to the Cathedral Quarter - known locally as 'Uphill'. Steep Hill, voted Britain's Great Street, connects 'downhill' and 'uphill' Lincoln. Yes, it is steep as its name suggests, but well worth the walk!
Climbing  
Give climbing a go at Lincolnshire's largest climbing wall! At The Showroom Climbing Centre they offer over 100 routes in a variety of grades and styles to suit all abilities and ages. You can give climbing a go with friends, or complete different routes as a personal workout with our automatic belays.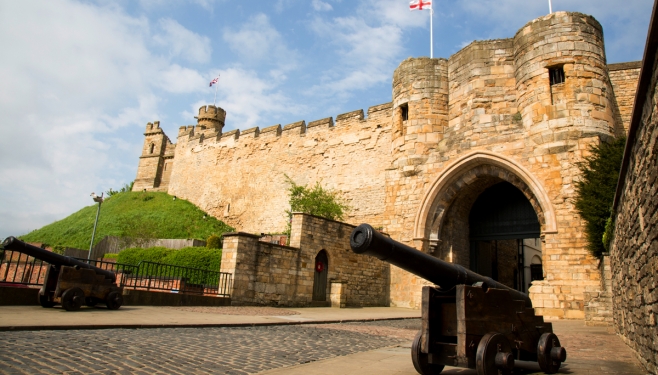 Nottingham - Home of Robin Hood
Enjoy Nottingham this summer and discover one of the greenest cities in England, or just relax in the stunning countryside of Sherwood Forest, The Dukeries and the Vale of Belvoir.
A truly spectacular range of exciting, cultural, summer events will be taking place across the region and with a selection of special offers available - now is a truly fantastic time to visit Nottinghamshire.
Robin Hood
Outlaw, visionary and bane of the establishment, everyone knows the tale of Nottingham's hero Robin Hood - who stole from the rich to give to the poor.
Robin Hood is one of the world's best loved folk heroes, and Nottinghamshire is proud to be the motherland of this spirited outlaw. Uniting universal themes of adventure, altruism and rebellion, his adventures have been retold down the generations, from medieval ballads to Hollywood blockbusters.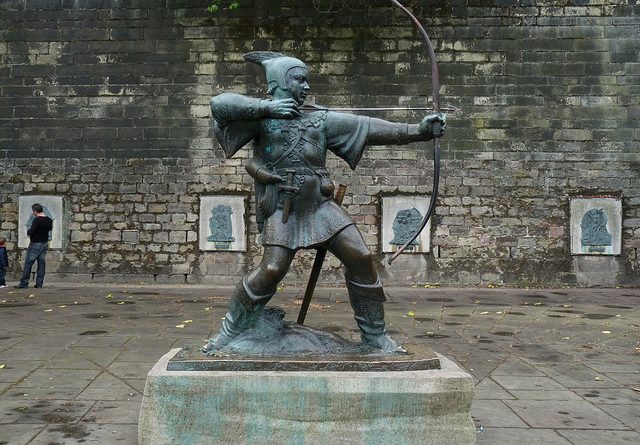 With the majestic Sherwood Forest on our doorstop, and a rich history of rebellion to explore in the city, there is no better place to learn more about the man and legend.
Read on to discover all the must-see Robin Hood attractions in Nottinghamshire…
Bring your adventure to life with the rustic Sherwood Forest Adventurer's Map. Created by the Jurys Inn, working in partnership with Sherwood Forest Trust, it is available to download to print off – perfect for turning kids into miniature explorers!
In Nottingham, you can explore the city and its history with Robin Hood himself, on the Robin Hood Town Tour. Join expert of Nottinghamshire history Ezekial Bone on an adventure of the city and discover how simple ballads over 700 years old grew into one of the greatest stories ever told.
Explore the beautiful woodland of Sherwood Forest National Nature Reserve, including Robin's world-famous hideaway the ancient Major Oak
London is quite a long way away from Newark, however if you are feeling like a road trip its over 2 1/2 hours away by road and under 1 1/2 hours if you travel by train. It is our capital city and has lots of great places to visit, might be worth adding it to the start or end of the EJC!

We have a wonderful event happening in Edinburgh each August called the Edinburgh Fringe Festival, for 2019 the dates are 2-26th August. The Edinburgh Festival Fringe is the single biggest celebration of arts and culture on the planet. Every August for three weeks the city of Edinburgh, Scotland's capital, welcomes an explosion of creative energy from around the globe.
With 53,232 performances of 3,398 shows in 300 venues in 2017 there are quite literally thousands of reasons to visit the Edinburgh Festival Fringe. Every year thousands of performers take to hundreds of stages all over Edinburgh to present shows for every taste. From big names in the world of entertainment to unknown artists looking to build their careers, the festival caters for everyone and includes theatre, comedy, dance, physical theatre, circus, cabaret, children's shows, musicals, opera, music, spoken word, exhibitions and events.
https://www.edfringe.com/experience/what-is-the-fringe-festival
You will be able to get a direct train from Newark Northgate straight to Edinburgh. Remember though to book your trains well in advance of the date you wish to travel. British rail prices are cheaper the earlier you book.