Whether it is your first time or you are regular visitor here is a bit of advice on what to expect at the European Juggling Convention in Newark on Trent 2019.
There will be no access to the main site without a wristband.
Live in Vehicles
If you are bringing a live in vehicle you will be directed to a holding space where you will be asked to park up and then join the 'on foot queue' to get your pass. Once you have your pass please follow the instructions of the stewards regarding where to park your live in vehicle. Please return your car to the main off car park once you have unhooked your caravan. The site is a vehicle free site and you will not be able to keep your car with your caravan.
Camping
If you are arriving by car similar rules will apply to above, however ,you will not be able to bring your car onto the site. You will be asked to park up your vehicle and then walk to get your pass. You will not be able to access the site without your wristband pass. There will be several Camp Site Assistants helping people with their bags and belongings. We will also have a few wheelbarrows in use too. Please be sure to return them to the main gate as soon as you have unloaded so that other people can make use of them.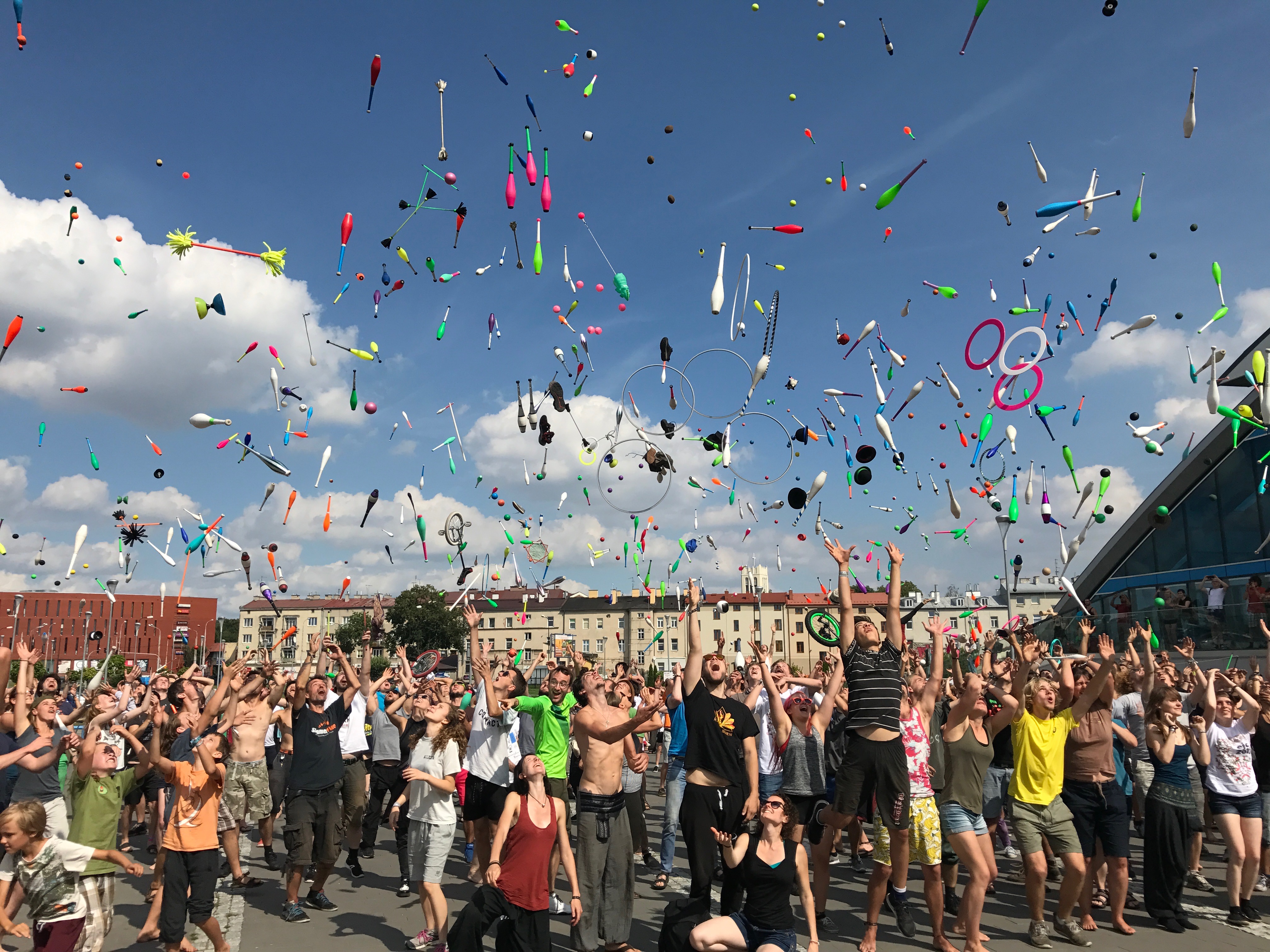 What to bring with you
We really want to have an event that will generate as little rubbish as possible so please consider this when you are packing your bags. We want to leave no trace behind so leave packaging and unnecessary stuff at home.
We would also ask you to put luggage tags on all of your bags and belongings with your name and mobile number, so that we can identify them as yours. Take a look at the packing list for things you might have forgotten about.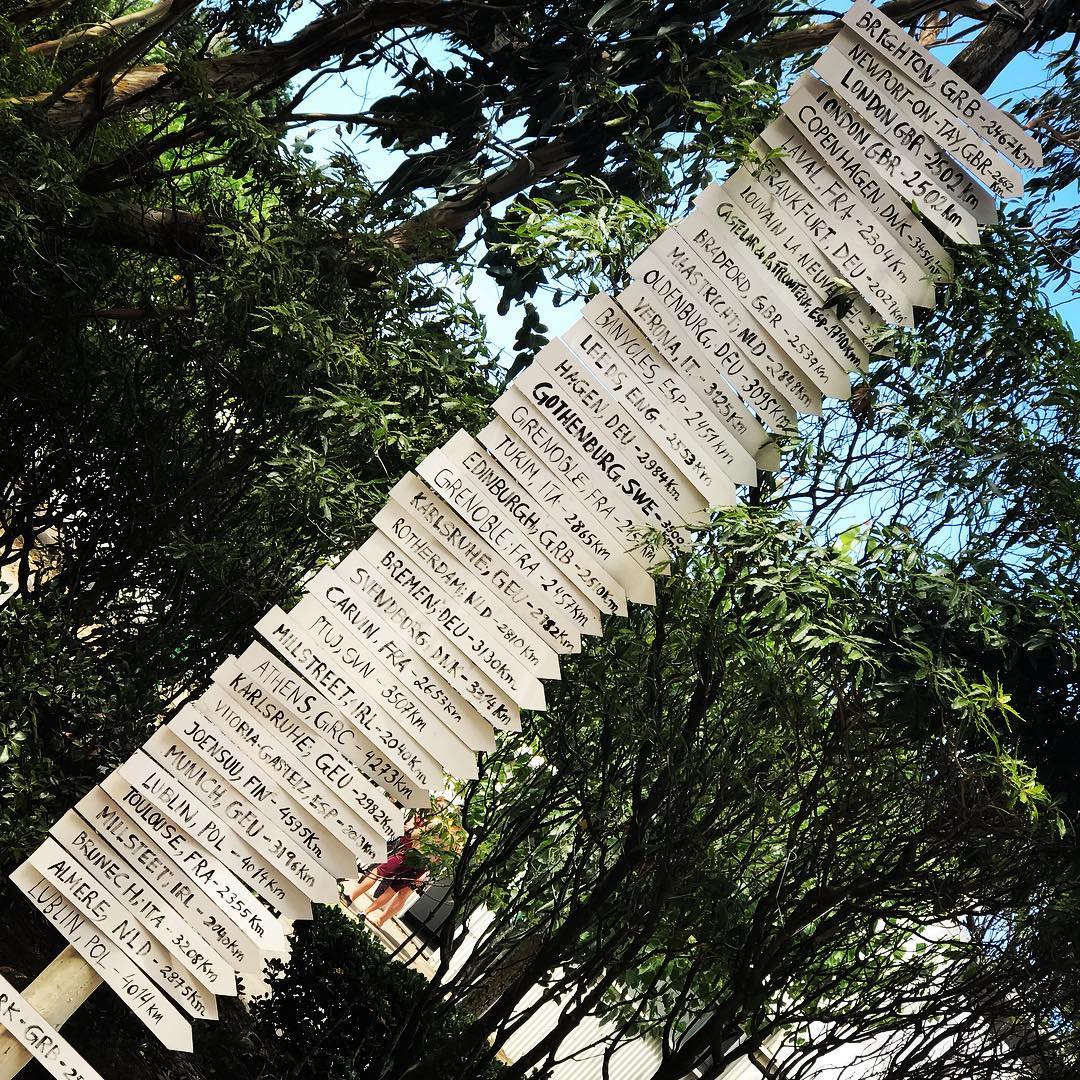 What to expect at EJC - Arrival
When you arrive you will probably join a queue to get to the registration desk, if you have already purchased your ticket you will be asked to supply the ticket reference and your ID. If you have a smart phone then why not save on printing and just have the confirmation saved somewhere accessible.
Cashless food & drink 
We are running a majority cashless site, this means that you will need to transfer your spending money for food and drink on to the electronic chip on your wristband. The number on your chip is not registered to you specifically so we advise that you take a photo of the number just in case it goes missing. With the number we can then retrieve the balance and transfer it to a new chip. There have been predominantly cashless sites at EJC before and they haven't always been popular. We hope that technology has moved on and we are now able to offer a sophisticated system that will be simple to use. Once the event is finished you will be able to log on to an online portal to have any balance refunded to you.
You will be able to top up the chip with cash (GBP) or debit card at the top up stations at the info desk.
The Juggling prop / clothing traders will not be participating in this and will still want your actual money!
Workshops
At the info desk tent you will find the big workshop boards displaying the workshops that are scheduled in at any point in time. This can and will be updated through out each day as many workshops are provided by your fellow jugglers. You too can offer a workshop in anything. Just fill in the card and peg it to the space where you think is best suited to your needs.
Attendance at any workshop is free and there will not be any additional charge, unless it is a craft workshop where there maybe a tiny fee for materials. This will be clear on the card. Some workshops will be limited to a maximum number and there may be sign up sheets. You will be able to find these at the info desk on the day before the workshop.
Shows
As with workshops, once you have purchased your ticket all the shows are free to attend. We can't guarantee you will get to see them all because some venues have more space than others, so if there is something you really want to see then get there in good time. The Gala show which is the big finale show of the week is ticketed. You will be given a ticket when you arrive for one performance or the other. If you can not attend the one that you have been issued with there will be a ticket swapping session advertised on the workshop board.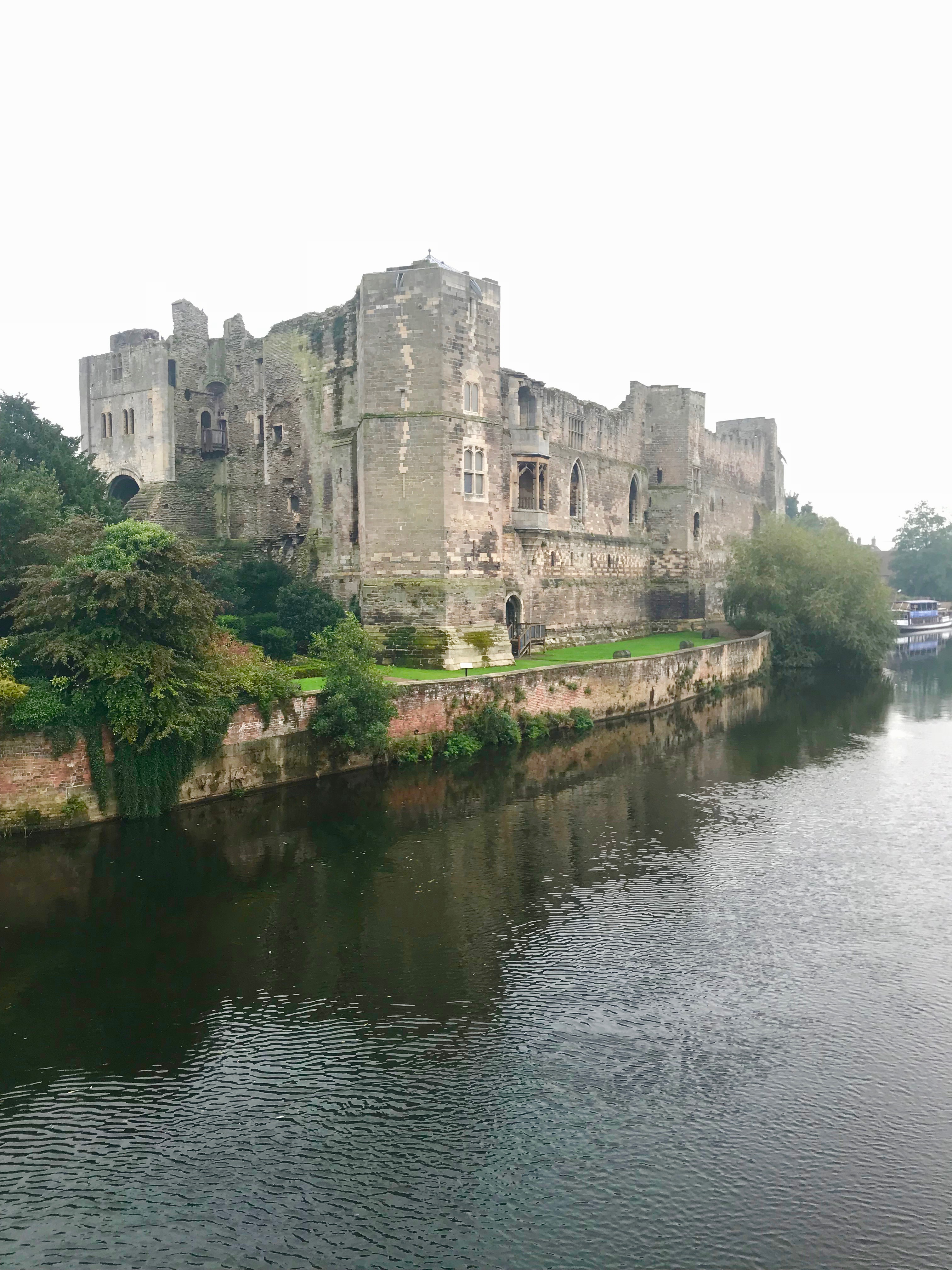 Going off Site
You are welcome to come and go off site as you please. You will need to keep your wristband on at all times and you will not be allowed back on site without it. The nearest shops are about a five minute drive and the big supermarkets are a bit further. There will be a map up in the info point if you need directions. The main road is not suitable for walking along. The road is a very busy dual carriage way and the path is very narrow and overgrown. We do not recommend taking children or anyone who might have had one too many drinks of alcohol.
If you need to book a taxi go to the info point and they will have details of local companies and will call for you if you need us to.
Security
One thing you will notice is that people leave their juggling stuff lying around. On the whole we are a very trust worthy community and have had only a few incidents of theft over the 40+ years the event has been running. We do however recommend that you take special care of your important belongings. Keep them on your person or hidden away in your tent. We are looking at the possibility of hiring in lockers. If this happens there will be more information made available. The security guards are there for your well being. If you see anything or anyone suspicious please alert the nearest security guard or steward. If you are unwell again alert a member of security or a Team member who will be able to direct you to either the First Aid tent or call you an ambulance or arrange someone to take you to hospital.
Sunday 4th August
On the first Sunday of the event we will be taking the convention to the local town - Newark on Trent. There will be buses at the gate for you to catch that will take you to the drop off point. There you will wait until everyone has arrived and then the parade will start. The drop off point is at the Riverside park. There is a car park and a small cafe and toilets. The toilets cost 20p and you will need an actual 20p piece to use them! I would image that they will be busy so we suggest visiting the toilet before you leave the site! Riverside park is a lovely green open space next to the river Trent. It is overlooked by the ruin of Newark Castle.
The parade is only a short walk through the town, some parts of it are uneven so please take care along the way. If you are unsteady we suggest walking to the side on the pavements. There will be stewards along the way, they are there to keep you safe so if they ask you to stop please do so, you don't want to argue with the underside of a car. At the end of the parade you will arrive in the Market Square. Here there will be several circus shows and some music. There will be several cafes and pubs open around here for you to get refreshments. You are welcome to explore the town, there are some lovely buildings to look at.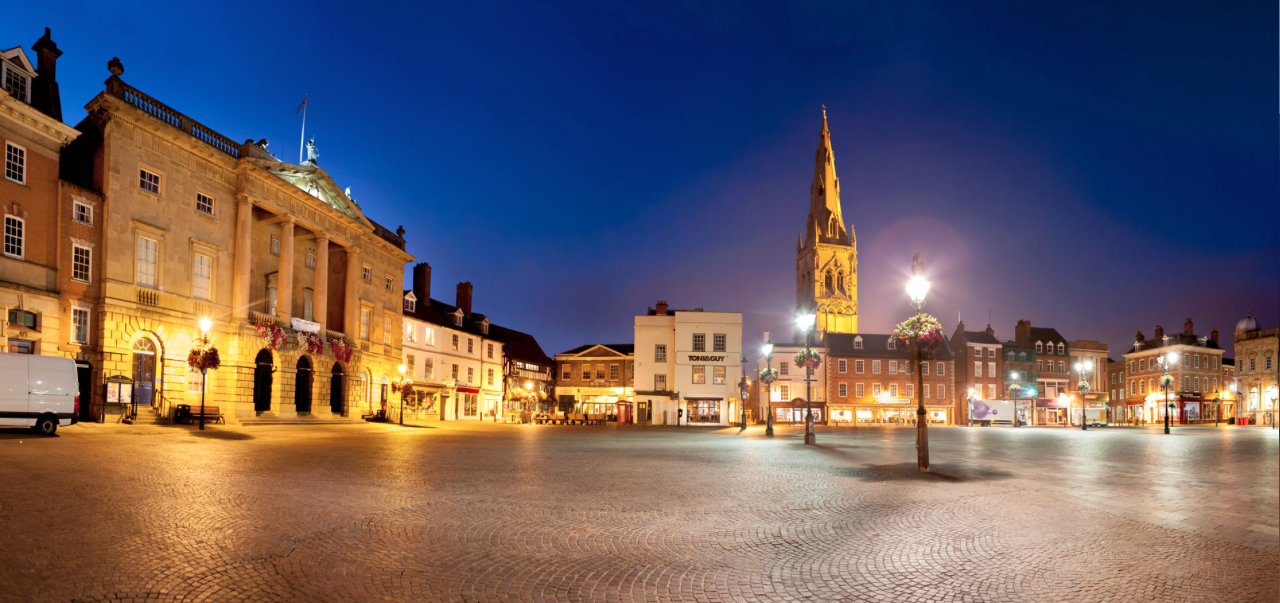 The Fire Show
The awesome fire show will be at the Riverside (where the buses dropped you off) and will start at around 8:45 The fire team have arranged a spectacular show however if you are not a fan of fire shows you can get a bus back to the site at around 7pm. After it is finished there will also be buses to return you to the EJC site.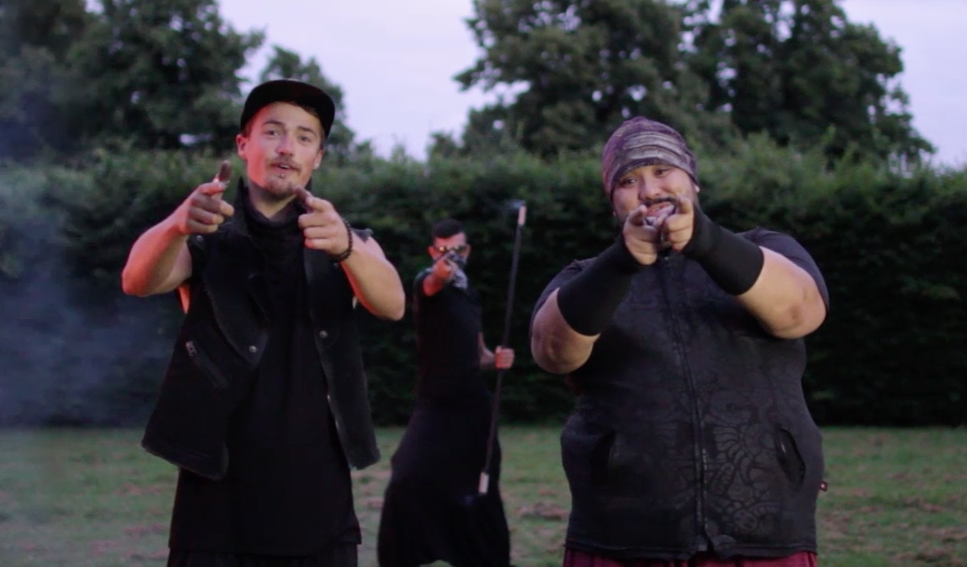 Volunteering
In the months prior to the start of the EJC we will be asking for people to sign up to be dedicated Team Members. A Team Member is someone who in exchange for a refund on their ticket price and a few meals will work tirelessly at the convention. These are the people who will be constructing and de constructing the site, re-stocking the toilets, making sure the bins are emptied, being camp site stewards or show stewards. Tech'ing the various shows and working endlessly on the info point. You will find them all over the site and if you want to be one then get in touch.
Alternatively if you would like to help out for an hour or two here and there then pop along to the info desk and see what jobs there are to do. There may be something you can help with you never know.