So you want to get involved? Woo hoo!
Firstly thank you for clicking on this page to find out more about how YOU can help to make this EJC be the very best!
We really need as many people as possible to give a little bit of their time whilst at the EJC so that a small bunch of people are not running around in the background over worked and over stressed!
A few ways you can volunteer are; sit behind a desk and talk to all these amazing people coming through the door.
Juggling at a mark point to make sure everyone who comes through has a wrist band on.
Dancing your way into the toilets to make sure they are stocked with toilet paper.
Decorate the campsite with weird and wonderful decorations that you have helped to make.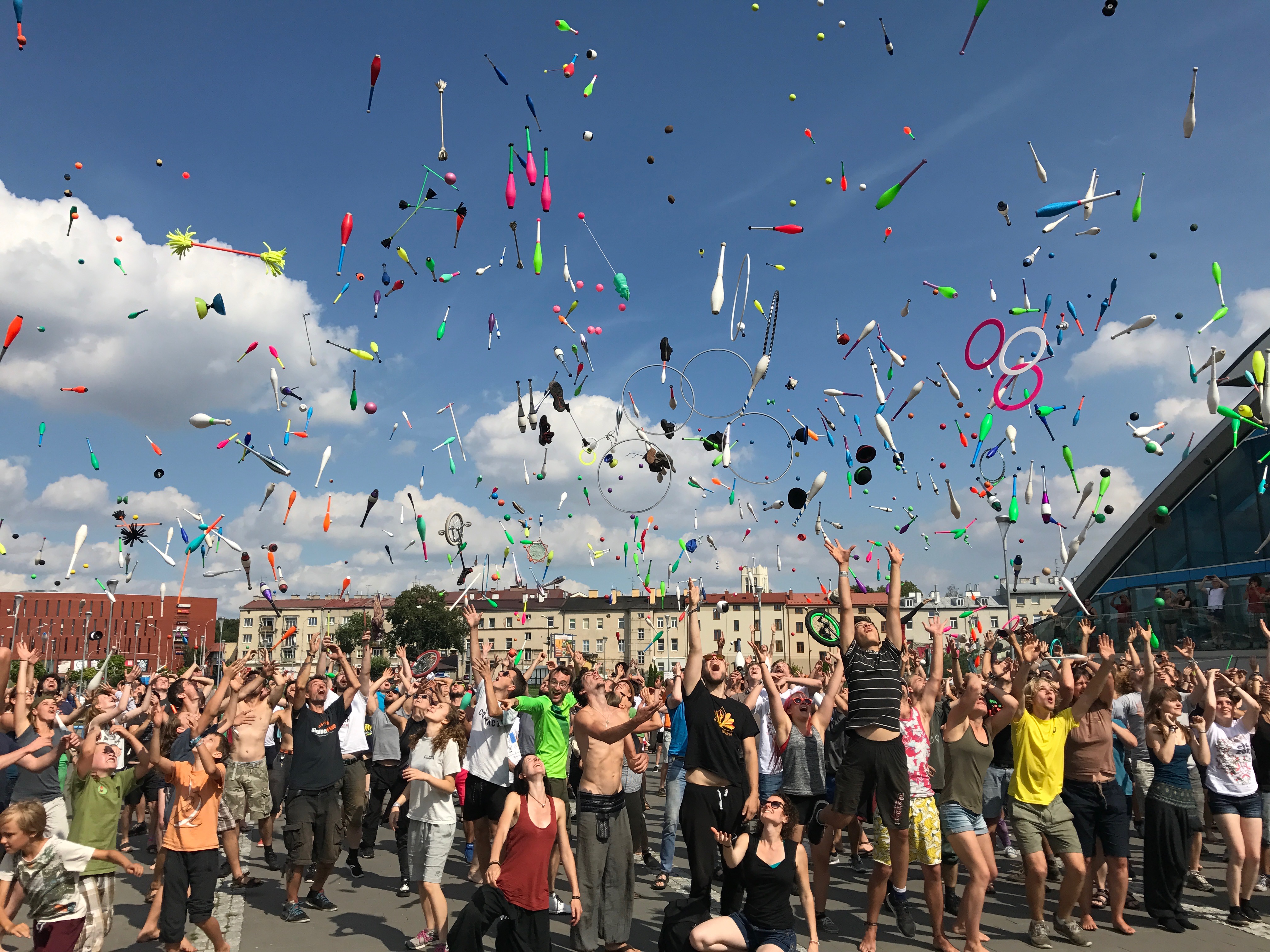 Applications to volunteer are now closed. 
Can you dedicate at least 30 hours to the EJC? If you do then please get in touch. We will need a substantial number of fantastic team members to help us run the whole event.
In return we will refund your ticket and you will have access to the Team Member area.
01. General Site Team, good at building things, can turn your hand to anything and willing to get stuck in.
02. Show & Tech Team, handy with a sound desk, know your way around a lighting table. Stage hands & show front of house
03. Campsite Assistants, willing to be a helping hand, good at talking to people, not squeamish as toilet cleaning may be required. Get to wear high vis!
04. Information team, get to work at info point, must be friendly and confident. Able to make decisions on the spot.
'I believe that teachers are our future, clear a space and let them lead the way!'
Seriously though we really really really want to get as many of you sharing your skills as possible! Because really, that's what it is all about. Think back to the first time you went to a one day juggling convention or watched your first youtube juggling tutorial and you thought wow how is that lady spinning plates whilst riding on a unicycle and balance bowls on her head? Golly I wish I could meet her and learn her secrets in person! 
Well now you are that super skilled person and you can pass on that wisdom! Go on! Run a workshop! What have you got to lose? Nothing! Only gain a few new admirers and possibly some friends! Holy cow!
We love to support all performers be those up-and-coming-straight-outta-circus-school types or those I-wish-I-was-Francis-Brunn types or those I-like-to-set-things-on-fire-but-trust-me-I-am-a-doctor types! There will be lots of places and opportunities to perform.
01. Open Stages
02. Open Mic Night
03. Renegades.
04. Fire Open Stage.
05. Kids Open Stage
06. European Young Circus Performer
07. Out door stages.
08. Busking in Newark.
09. Competitions
10. Open Glow Show
11. Kids Cabaret.
12. Diabolo Battle.